Spa Treatments
Massages
Take Time For You
Heavenly Spa Signature Massage
-
A heated compress invites back muscles to relax before a Swedish massage leaves you feeling physically rested and mentally uplifted.
Elemis Garden Of England Rose Restore
-
Take a walk in an England rose garden with this lavishly hydrating aromatherapy massage. The unique trio of Rose, Camelia and Poppy seed oils leaves your skin exquisitely moisturized, intensely supple and delicately scented.
The Butterfly Effect
-
A combination of Thai, Deep Tissue, and Sports Massage. It works deep into the muscles, releasing tension and 'opening up' the body to promote unrivalled relaxation, leaving you feeling free like a Butterfly.
Elemis Deep Tissue Muscle Massage
-
Your therapist will select an aromatic oil according to your concerns, be they muscle pain, stress relief, relaxation or balance. The flowing massage works deeper into the tension, encouraging optimum circulation.`
Thai Massage
-
An expert therapist uses time-honoured techniques such as acupressure, the pressing of elbows and feet upon the body and vigorous stretching and pulling. Helps to release tension and encourage blood flow and flexibility.
Rollerssage
-
Pure, perfectly round crystals are heated and rolled over the body for a deeply penetrating massage that's utterly calming and completely absorbing.
Rain Massage
-
Specially formulated rain oil is applied to the body and traditional rain sticks, are used to soothe tight muscles, increasing circulation and blood flow.
Couples Massage
-
Enjoy a heavenly massage for two in the comfort of our couple's treatment room. Take time to embrace wellness on a romantic retreat, a girl's getaway, or for a mother & daughter bonding treat.
Elemis Peaceful Pregnancy Massage
-
An intuitive and relaxing massage hydrates skin that is expanding to accommodate a growing baby.
Reflexology
-
This ancient massage therapy is designed to the whole being. As the therapist presses upon various reflex points in the feet, toxins are released and circulation is improved. Emerge feeling deeply rested and renewed.
Heavenly Touch Back Massage
-
A deep tension relieving massage concentrating on the back, neck and shoulders.
Renewal Ritual
-
An unforgettable 30-minute aromatic and therapeutic scalp and shoulder massage with a moisturizing hair oil treatment.
Relaxing Foot Massage
-
A deep relaxing foot massage to help relieve stress, re-balance & re-energize the body.
Facial Treatments
Facial Treatments
Elemis Pro-Collagen Age Defy
-
Tackle fine lines and wrinkles with the clinically proven* age-defying benefits of marine charged Padina Pavonica and Red Coral. Targeted massage encourages optimum cellular function for nourished, younger looking skin.
Elemis Sensitive Skin Soother
-
Fragile skin needs special attention. A soothing massage technique helps reduce the appearance of redness and protect against daily stresses. Texture and moisture levels are dramatically restored. Skin is left supremely soothed, comfortable and calm.
Elemis Dynamic Resurfacing Precision Peel
-
Clinically proven to target the signs of ageing and uneven skin tone, this pioneering precision treatment uses layers of enzymes for powerful exfoliation and renewal. A new start for smoother, younger-looking skin.
Elemis Anti-Blemish Mattify And Calm
-
A revelation for oily, congested or hormonal skin. This mattifying facial helps combat oil and shine, while intuitive massage helps restore micro-circulation. A deeply detoxifying treatment for clear, bright skin.
Elemis Superfood Pro-Radiance
-
A nutritional boost rich in superfoods and essential minerals designed to pack stressed, dull skin with energising, detoxifying actives. Clinically proven to leave skin plumper, radiant and lit up with good health.
Elemis Pro-Definition Lift And Contour
-
Powered by breakthrough technology, this facial helps restore the architecture of the face using the potent nutrients in plant actives found to help support the extra-cellular matrix. Creates a profoundly sculpted, youthful effect.
Elemis Taster Facial
-
An introductory facial that will give a quick and instant pick-me up treatment for all skin types.
Mens Facial - Elemis High Performance
-
The hard-working facial for ageing, dehydrated skin and tired eyes. It maximizes cell regeneration, as steam and extraction decongests. Multi-dynamic facial massage sequences boost circulation, whilst scalp and foot massage deeply relax.
Treatment Enhancements
A Little Extra
Elemis Advances Eye Treatment
-
This advanced eye treatment targets fine lines and wrinkles around the delicate eye area. Helps smooth and firm for a more youthful appearance.
Sinus Soother
-
Rosemary Mint soak compress + acupressure facial massage relieves pressure and congestion.
Hairs To You
-
Warm agave nectar oil hair & scalp treatment + 10 min scalp massage.
Body Treatments
Feel Alive & Inspired
Elemis Intensely Cleansing Salt Scrub
-
Fragranced salt will gently slough away dead skin cells, encouraging the regeneration of new cells. It leaves a smooth and responsive canvas, ready to absorb the deeply nourishing body oil. Choose from Lime & Ginger or Frangipani
Farmhouse Fresh Sea Salt Or Sugar Scrub - Seasonal Product Selection Available
-
Reconnect with your inner-self as you relax and enjoy an exfoliating treatment with this season's FarmHouse Fresh body scrub to take your skin to the ultimate level of softness.
Elemis Thousand Flower Detox Wrap
-
This nutrient-rich detox wrap uses the deeply nourishing Green Tea balm to encourage super skin health and powerful detoxification. It helps stimulate the elimination process and restore equilibrium to leave you feeling completely reinvigorated.
Elemis Targeted Toning Tightener
-
A powerful blend of massage and detoxification clay for targeted toning and tightening on hips, thighs, abdomen and back of arms. Helps reduce the appearance of cellulite after just one treatment.
Food For The Skin Body Treatment - Seasonal Product Selection Available
-
Enjoy the freshest ingredients of the season by delighting in a FarmHouse Fresh seasonal body treatment. After a thorough exfoliation to remove dead, dry skin, you'll be cocooned in a warm and nourishing body wrap. Enjoy a luxurious and relaxing massage application of rich, hydrating shea butter – packed with vitamins and cocoa and shea butters - to nourish your skin for hours, leaving you glowy and feeling anew! *Seasonal product selection available.
Packages
Heavenly Spa Day Packages
Heavenly Seasonal Package - Seasonal Product Selection Available
-
Celebrate a new you with a deluxe spa package that focuses on the freshest seasonal offerings from FarmHouse Fresh. A farm-to-table sensory journey that will leave you feeling beautiful, destressed and positively glowing from head to toe. - - Start with a detoxifying foot ritual soak using Himalayan, Epsom and exotic sea salts and lavender, rosemary and mint oils. After a thorough full body exfoliation to remove dead, dry skin, you'll be cocooned in a warm and nourishing body wrap. A luxurious full body massage with nourishing seasonal ingredients to feed the skin full of natural goodness. - Welcome foot ritual - Farmhouse fresh sea-salt or sugar scrub - Farmhouse fresh body wrap - 60min Swedish massage - Farmhouse fresh seasand selection available
Heavenly Escape For Two
-
Indulge someone you love with a day of unsurpassed luxury and pampering at The Heavenly Spa. The Heavenly Escape for Two is the perfect gift or treat for your partner, friend or relative. Treatments: Welcome Foot Ritual, ELEMIS Intensely Cleansing Salt Scrub, 60 minutes Elemis Garden of England Rose Restore, Elemis Hands on Facial of your choice
Heavenly Escape For One
-
Includes: Welcome Foot Ritual, ELEMIS Intensely Cleansing Salt Scrub, 60 minutes Elemis Garden of England Rose Restore, Elemis Hands on Facial of your choice.
Heavenly Spa Reviver Experience
-
Includes: Welcome foot ritual, ELEMIS Thousand Flower Detox Wrap, Elemis Hands on Facial of your choice.
Discover A New You
Elemis Couture Touch
-
Condition your skin and muscles with this all-embracing experience. Choose your own combination of facial and body massage, or let your ELEMIS therapist personally prescribe the perfect treatment to work with your skin, your mood and your needs. Treatments entail 60 minutes Elemis Deep Tissue or Aromatherapy Massage & 75 minutes Elemis Hands-on Facial of your choice.
Heavenly Dream
-
Surrender to the healing touch of massage, followed by a hydrating body scrub that elevates your spirits. Treatments entail 90 minutes Heavenly Spa Signature Massage & 45 minute Elemis Intensely Cleansing Salt Scrub
Finishing Touches
Available Upon Request
Waxing
-
Available upon request
Tinting
-
Available upon request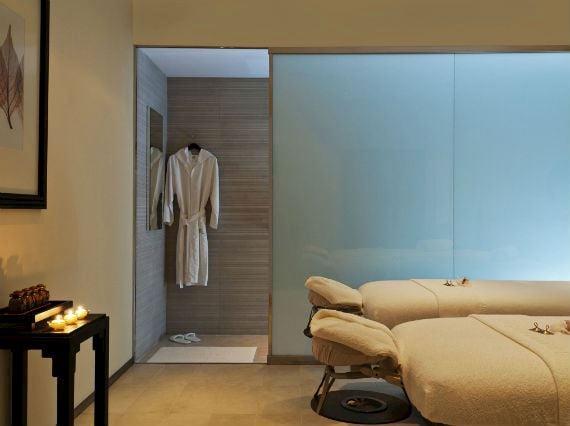 What To Wear
We will provide you with a robe and slippers to wear while visiting our spas and you will be assigned a locker to store your personal belongings. During your spa treatment, it is recommended that you experience body services without clothing. Our therapists are professionally trained and will ensure a level of comfort by appropriately draping areas of the body that are not a focus of the treatment. We require that swimming attire be worn in all co-ed whirlpool, sauna, and steam facilities. Clothing is optional in these areas designated by gender.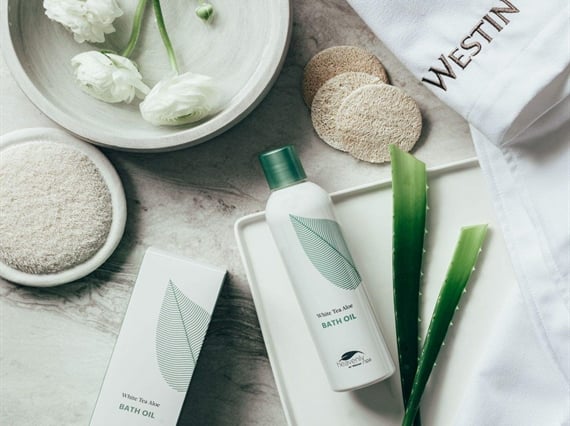 Cancellation Policy
We ask that you arrive at least 15 minutes prior to your scheduled appointment time; however, if a late arrival is unavoidable, please call to notify the spa receptionist when possible. Arriving late will simply limit the time for your treatment, as we must complete your service by the designated end-time in order to appropriately accommodate the next guest. We request that all guests using the spa extend a 24-hour cancellation notice. If less than 24-hours notice is given, a service charge may be posted to the credit card number noted at the time of booking.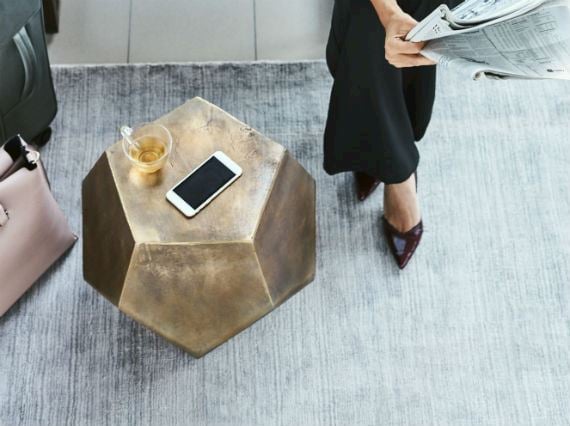 Cell Phones and Valuables
Quiet and calm are of the utmost importance to our guests – that's why we ask that you turn off your cell phone and pagers before entering the spa.

All lockers will have a security mechanism (such as a key or combination lock), but we recommend that you leave valuable personal items in the safe in your guest room, or in one of the safe deposit boxes at the front desk of the hotel.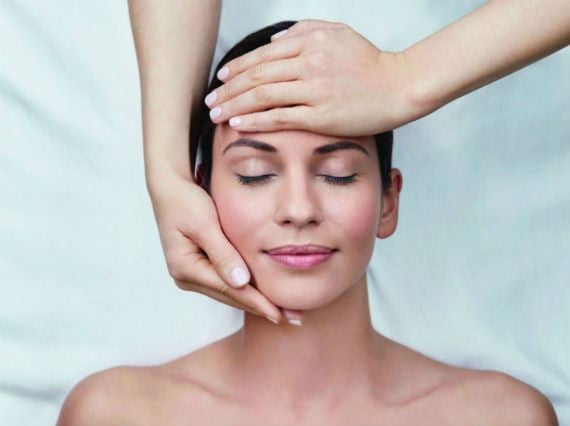 Spa Treatment Selection
A full menu of spa treatment offerings is listed on our website. If you feel you would like assistance in choosing a service, we recommend calling the spa directly and speaking to one of our knowledgeable staff members. A discussion with our reception staff can often help you decide between specific types of spa treatment offerings depending on whether your goal is simply relaxation or more therapeutic in nature.
Special Health Conditions
If you have health concerns or are pregnant, please be sure to notify our spa staff when booking your treatment. Our reservationists can offer guidance as to which treatments will be the most beneficial and those that should be avoided due to physical limitations or sensitivity. Also, we recommend that you do not consume alcohol during or immediately after your spa treatments.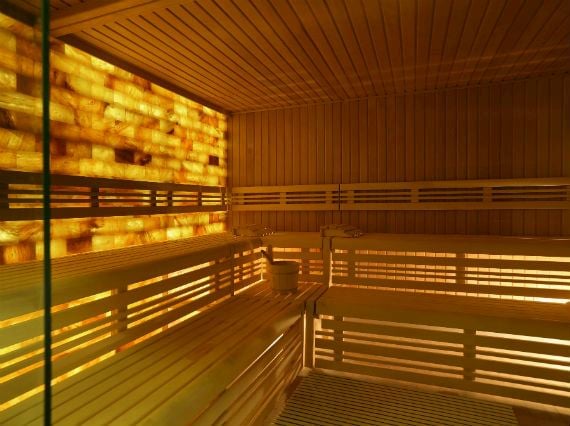 Sauna and Steam Time
Sauna and steam are beneficial facets of the spa hotel experience, but should always be used in moderation. Proper usage time will vary, but there are some general guidelines that most individuals who are in good health can follow. If looking to warm and relax your muscles, we recommend 12-15 minutes in the dry heat of the sauna. The wet heat of the steam room is effective in opening pores and awakening the respiratory system; for this, we recommend a 5-6 minute timeframe.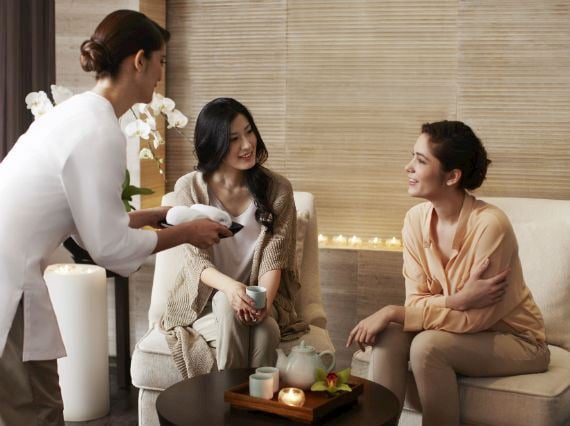 Therapist Gender & Preferences
Treatments for our male guests are provided by our male therapists and treatments for our female guests are provided by our female therapists. We would like to note that all of our therapists are professionally trained and will offer you the highest standard of service with continuous consideration for your comfort level. Whether it is the room temperature or the level of massage pressure, please communicate your preferences with the therapist so that he or she can make your time with us a special experience.
Payment & Gratitude
We accept all major credit cards, traveler's checks and cash. If you are a guest of the hotel, you may also charge spa services to your hotel room. Our spa staff is dedicated to exceeding your expectations and creating a memorable spa experience. Gratuities for these efforts are greatly appreciated and can be either given directly to the staff member or extended at the front desk of the spa facility. Standard practice for excellent service ranges from a 15-20% gratuity. Feel free to ask the spa receptionist for suggested guidelines or recommendations on tipping.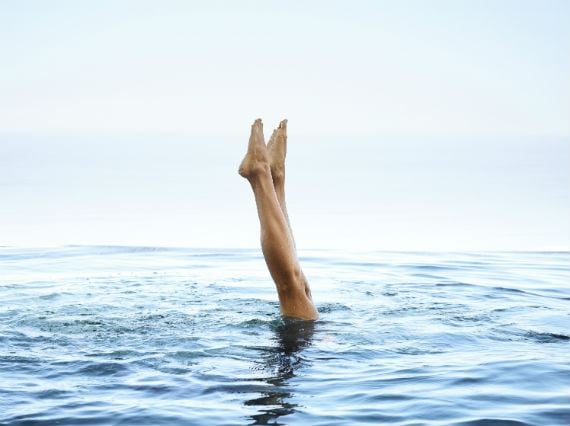 Other FAQ
Guests must be at least 16 years of age to experience spa treatments, fitness facilitites and locker rooms.
Shaving is not recommended prior to any treatments or hair removal services. However, it is recommended that men shave prior to a facial treatment at least 2 hours before the scheduled appointment time.
You may purchase gift certificates for a specific dollar amount or for particular services at the reception desk of the spa or through one of our phone reservationists if offered. Please call the spa to confirm availability.
If your experience at our spa has not met your expectations, we request that you speak with the spa director or manager on duty before leaving the facility. If unavailable, please feel free to call the spa to discuss the issue at a later date.